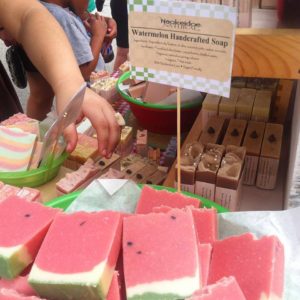 Sale items will be posted on July 4th, 2016.  Who knows?  Maybe earlier!  Please shop early for best selection.  There will be no back orders and sale is limited to stock on hand.  Delicious summer soaps will be listed, as well as other one-of-a-kind summer items.
PLEASE NOTE:  We are closed Friday, July 1 - Friday, July 8, 2016.  Please continue to shop 24/7 as usual and do take advantage of our 4th of July Sale.  All orders placed during this time will begin processing on Monday, July 11. Expect delays and plan accordingly as shipments will not be on our normal processing schedule and will be delayed.
It's our Annual 4th of July Sale!