WELCOME TO OUR REWARD PROGRAM!
Every one of your activities on our site is appreciated & rewarded. The more you spend, the more you save. Enroll now by registering to begin earning greater benefits! If you are already a registered customer, log in to view your Reward Balance and take a look around the Reward Dashboard.
BENEFITS OF REWARD POINTS FOR REGISTERED CUSTOMERS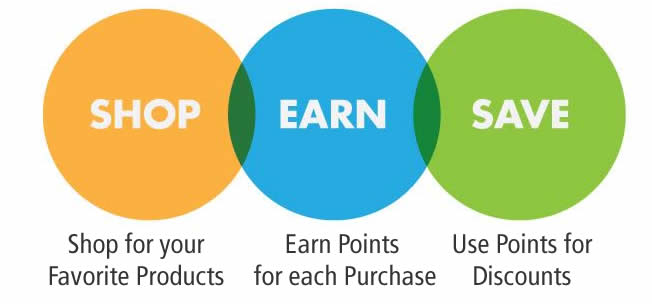 Once you register you will be able to earn and accrue reward points which are then redeemable at the time of purchase towards the cost of your order. Rewards are an added bonus to your shopping experience on the site and just one of the ways we thank you for being a loyal customer. You can easily earn points for certain actions you take on the site, such as making purchases. Your rewards will be available to use once your order ships and your order status is Complete. Naokeidoe Rewards...our gift to you for being a valued customer. We truly appreciate you!
IMPORTANT NAOKEIDOE REWARDS PROGRAM TERMS & CONDITIONS
Customers will earn reward points discount based on their purchase amount for orders placed at Naokeidoe Creations.
Naokeidoe Rewards will not be earned for: (a) sale items, (b) exempt items unless otherwise stated or we decide to just go all out which is most of the time.
Naokeidoe Rewards obtained from the purchase of a product which is subsequently returned will be deducted from the Member's account.
Naokeidoe Rewards can be used toward the purchase of gift certificates, have no monetary value, are not transferable, may not be redeemed for cash, may not be used in conjunction with any other reward or discount offer and are for promotional purposes only. Members are always responsible for applicable sales taxes (if any). No cash will be given back on unused certificate amounts.
Naokeidoe Creation reserves the exclusive right to terminate and/or modify this Naokeidoe Rewards Program in any manner, at any time, without limitation, including the adjustment of points percentages earned per dollar spent without prior notice to participants.
Customers cannot combine or co-mingle Naokeidoe Rewards. Naokeidoe Rewards cannot be gifted, inherited or otherwise transferred to any company or individual. Attempts by customers to co-mingle, sell or otherwise transfer Naokeidoe Rewards not in accordance with these Terms and Conditions will result in forfeiture of Naokeidoe Rewards and Program Membership.
The Naokeidoe Creations, Naokeidoe Rewards Program can be canceled at any time and upon cancelation, the customers will have 90 days to redeem their Rewards,or they will become null and void.
If, at the sole discretion of Naokeidoe Creations, any customer or participant deemed to be participating in a manner not consistent with the Program's overall intent, Naokeidoe Creations reserves the right to terminate the participants account without notice and without further compensation to the Member.